DLSU signs MOA with Standard Insurance for Accountancy Scholarship Grant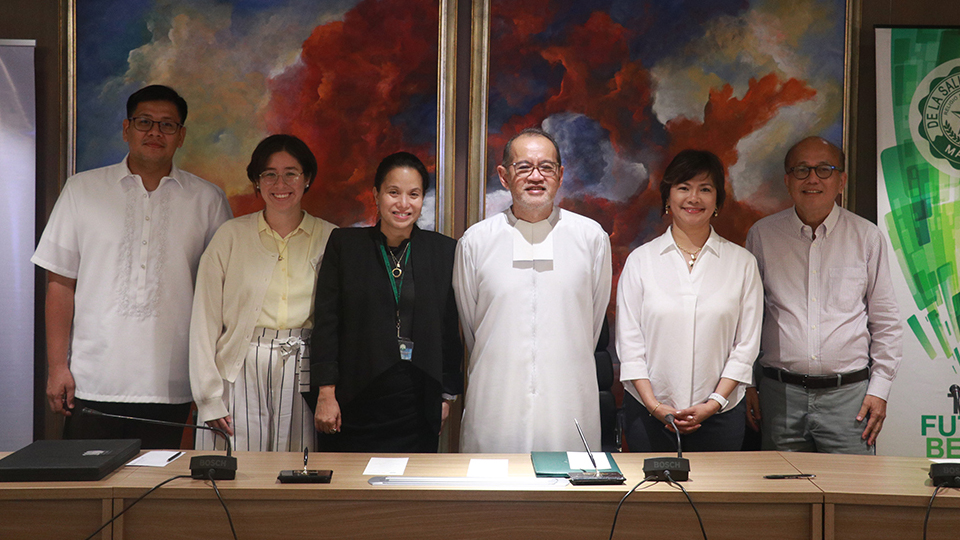 De La Salle University signed a Memorandum of Agreement (MOA) for the establishment of the Standard Insurance DLSU Accountancy Scholarship Grant on August 9 at the Villavicencio Boardroom of the Henry Sy, Sr. Hall.
DLSU President Br. Bernard S. Oca FSC signed for the University while Standard Insurance executives, Ms. Patricia Echauz-Chilip (BSA '93), Chairman & CEO, Ms. Sophia Echauz-Chua (BSA '97), Executive Vice President & CFO, Magali Echauz (BSA 2019), Accounting Associate, represented the company.