It's as if a cloud came down upon us
My Taal Volcano experience and why your selection of car insurance provider matter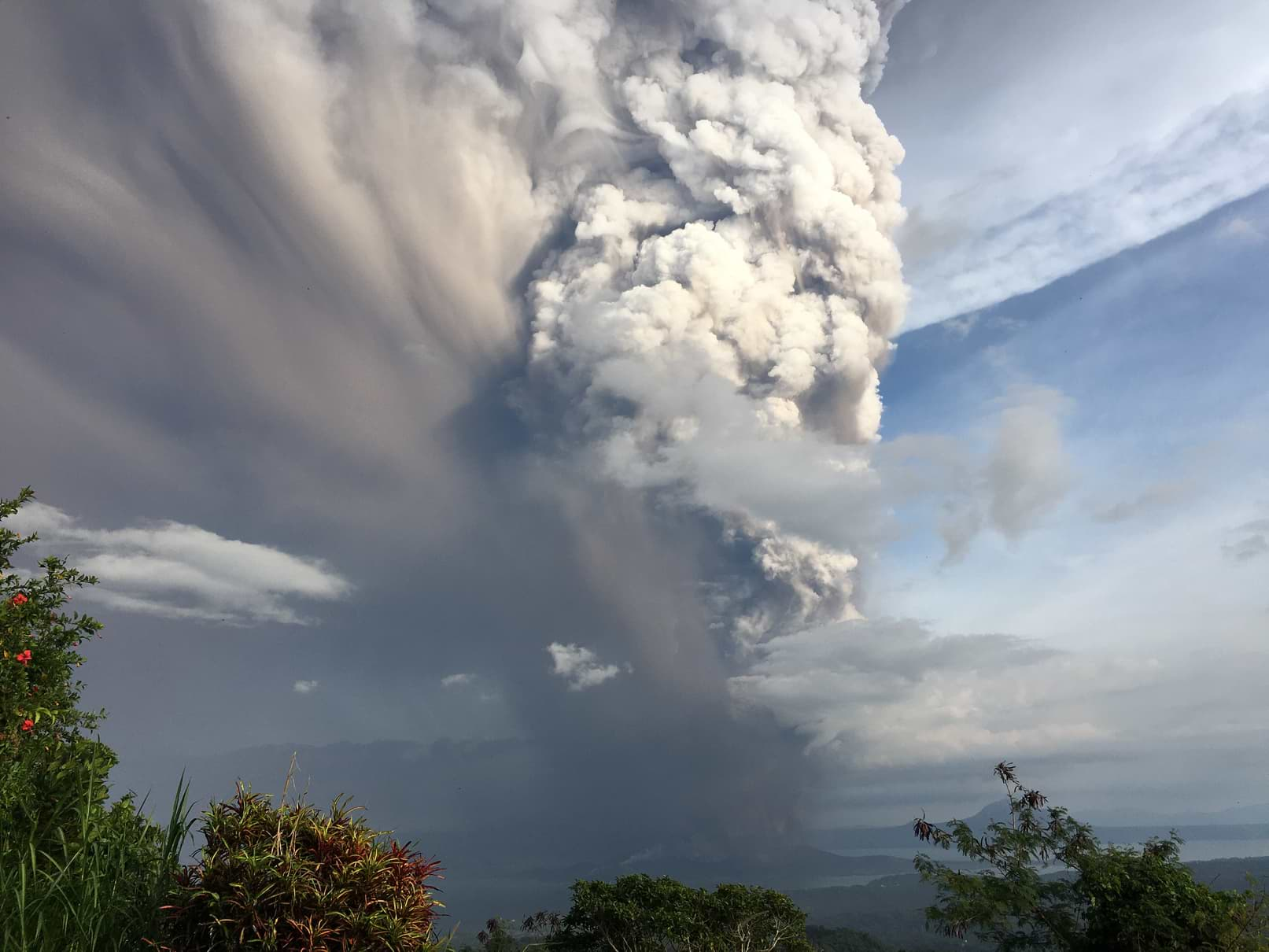 My Taal Volcano experience and why your selection of car insurance provider matter
It was a mid-Sunday afternoon when Mr and Mrs Jolasco decided it was a good day to visit Mt Carmel Church.  That was January 12, 2020.  Retired US citizens, the couple decided to spend their retirement here.  So, they bought their dream house from a picturesque Tagaytay village and built a house suitable to their liking, sitting across a perfect view of the Taal Volcano.
A place like no other:
They say "home is where the heart is" and that was exactly what they intended.  The selection of their property was perfect as it reminded them of their younger years, with the scent of pinewood and the cool surroundings.  Their children visit on weekends and their grandchildren stay during vacations.  This was how grandparents dream of and the Jolascos just had theirs well planned out.
Dormant for 4 decades, Taal Volcano, while active, was more adored than feared.  Its last eruption was in 1977, completely forgotten as most claim they were not even born then.  Yet it was what volcanologists describe as a "multiple strato-volcano, meaning with many craters" and despite its calm look, it was active. In late 2019,  through PAGASA, the public has been warned repeatedly it may erupt anytime.
From sweet time to sweat time:
On the way back home from church, the Jolascos took their sweet time enjoying the drive.  They will stop at fruit vendors and had completely no awareness of the Taal activity.  When they reached Sta Rosa, Laguna, it started raining mud.  And as Mr Jolasco described "a thick gray cloud came upon us".  Visibility was poor and there were many car accidents on the road.  They tried to evade what then turned out to be the Taal ashfall but it was a futile exercise for the road ahead was headed straight to the source, Taal Volcano.
Stressed and in need of help, the Jolascos thought of securing a place to stop to spend the night.  For they knew that if they continued with their trip, they too will figure in an accident. Fortunately, there was an open boutique hotel in Sta Rosa so they stayed safely there while their SUV took the beating.  Next morning, their car was 6-inch thick with mud they literally needed to scoop it outIt was just fortunate the hotel provided help and so did their car insurance provider.
Detailing it like brand new:
Standard Insurance offered FREE car detailing for policyholders whose vehicles were affected by the ash fall. It was published in social media and announced on radio.  Mr Jolasco got wind of the news through a golf buddy so he hurried to call the Customer Service hotline of Standard Insurance.  He was pleasantly surprised by the kind service and immediately secured a slot for the job.  Just a couple of days after the stressful ashfall experience, he found himself impressed by the Technical Center of Standard Insurance in NAIC, Cavite.  There he learned that the car insurance provider he chose did more than sell car insurance.  In his own words "it matters knowing your car insurance provider because you will know if all the promises will be supported or not". While enjoying coffee in a comfortable, clean surroundings, his SUV was detailed like new.  As Mr and Mrs Jolasco later claimed "Our SUV came out like new - not a scratch new or old.  And it smelled good too".
---
Standard Insurance is a non-life insurance company that offers car insurance, house insurance, coverage for marine and cargo, trucks as well as travel insurance and personal accident insurance.  In the business for more than 60 years, the company had been awarded  Best General Insurance Company in the Philippines 2020 by The World Finance.